10 Questions to Ask a Limo Company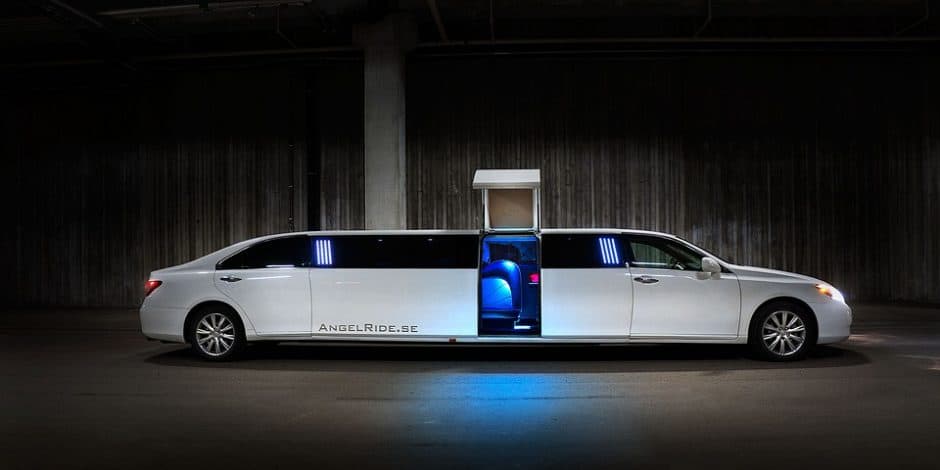 A wedding, a night out on the town, a business meeting… Planning for any big event is exciting, but it can also be pretty stressful. From choosing your attire to making sure all of the details are arranged, there's a lot you have to do in order to ensure your affair goes off without a hitch.
There's one important element that you don't want to overlook when you're planning your event: the transportation. Unless you plan on driving yourself and your guests, renting a limo is your best option. Not only does it make getting around much more convenient, but it also adds a special touch of elegance and class to your event. It might seem like renting a limo is pretty simple, and it is – as long as you choose a reputable limo service that you are certain will meet all of your needs. The last thing you want to do is deal with the consequences of hiring a company that you can't rely on.
To avoid havoc, here's a look at 10 questions you are going to want to ask a prospective limo service before you sign on the dotted line.
What vehicles are in your fleet?
Some limo companies only offer standard sedans and stretch limos, while others offer an array of luxury vehicles. If you have a particular vehicle in mind, such as a stretch SUV or a vintage model, you definitely want to make sure that you find out if the company you are considering has the vehicle you are interested in their fleet.
A company may not have the particular vehicle you are looking for but might be willing to make arrangements to get it for you. While that's certainly a nice offer, trusting it might not be the best idea. There's always a chance that the deal could fall through, and you and your party would be left riding in a car you didn't want.
What type of training do your drivers receive?
Find out what type of training the chauffeurs are provided. While a class D driver's license is a necessity and special training is required to receive that type of license, you might have more peace of mind knowing if the company offers their drivers extra training. By offering extra training, a limo company can ensure their drivers will adhere to their standards and policies.
Do drivers receive a background check?
Not only is it important to ensure that the limo company's drivers are properly trained, but you also want to find out if their backgrounds have been checked. The company should check the status of their drivers' licenses, whether or not they have an infraction, and that they don't have a criminal record. Sadly, people with bad intentions can dress the part of a chauffeur and end up stealing personal property from their passengers.
How are vehicles maintained?
You should find out what type of maintenance schedule a prospective limo company uses for their fleet. Do they receive regular oil changes, tune-ups, and tire rotations? Are they completely detailed before each event they are used for? Are the registrations of the vehicles current?
You definitely don't want to ride in a limo that has the leftover beverages from another party in the bar, or that has an out-of-date registration.
Do you have a backup plan?
Find out how the limo company handles the worst case scenario. For example, if the limo you chose gets a flat tire or is in an accident, how will the handle the situation? Will they have a replacement vehicle available? Will that vehicle be similar to the one that you rented, or will it be a step-down? Will you receive any type of refund if something happens to the limo? How will they let you know that a change has occurred?
It's important to know what the company's backup plan is so that in case an emergency situation does arise, you know how it is going to be handled – and you'll know that you will still have a ride.
What type of service do chauffeurs offer?
It might seem customary for a chauffeur to open and close the doors for passengers, assist with bags, and make sure that everyone is comfortable; however, that's not always the case. Unfortunately, a lot of limo companies don't ensure that their drivers will provide specific services, and if that's the case, it could put a damper on your event. For instance, if you're hosting a business meeting, a driver that doesn't open the doors for passengers might make a bad impression on your guests.
Do drivers have a dress code?
A lot of limo companies require their drivers to follow a specific dress code, such as a suit and tie, or even a tuxedo. However, there are companies that do not require a dress code. If your company doesn't require one, the driver for your wedding could very well wear torn jeans and a stained t-shirt. That's not exactly the look you want to see on your wedding day.
Do you charge by the mile or the hour?
How the company charges will make a huge difference in your route and your total bill. If they charge by the mile, you might want to make sure that they take the shortest route possible to avoid hefty charges. However, if they charge by the hour, you might feel less limited by the route that the driver will take to your event.
What does your insurance cover?
Make sure you find out what the prospective limo company's insurance policy covers. Should a fender bender occur and you or one of your guests sustains an injury, will the company's insurance cover the costs of those injuries? Know what their insurance covers before you hire will give you greater peace of mind.
How do cancellations work?
In the event that you have to cancel your event, what will happen? Do you have to cancel within a certain amount of time to receive a full refund? Will you be charged a certain amount – or the entire price – if you cancel a day or two before?
By asking these 10 questions, you can have confidence knowing that the limo company you choose will meet your needs and make your special event even more memorable and enjoyable.
Categories:
Limo Service